Blog Archives for category Technology
So the Live Facebook event was actually going to take place at the combined offices of Holmes Murphy and ACAP Health, both new partners of Naturally Slim. I was VERY anxious about the event, but Marcia assured me I would do just fine. I was put a little more at ease when she told me it would only be about 20 minutes long—I had thought it would be an hour or something! Phew!
We got there early and Marcia showed me around the offices and introduced to many, many people…most of whom were all like "Oh, wow! I know you! You're Jennifer Hudson! I recognize you!" It was VERY surreal. They were just as excited to meet me as I was to meet them! The offices were super fun and trendy, with named meeting rooms like the Vineyard (with a wall of bookcases and wine racks) and the Bead Room, which is where we ended up filming—yes, a "room" in the middle of the office space with floor-to-ceiling hanging beads encircling four chairs and a table!
Getting ready to start!
Our view during the event: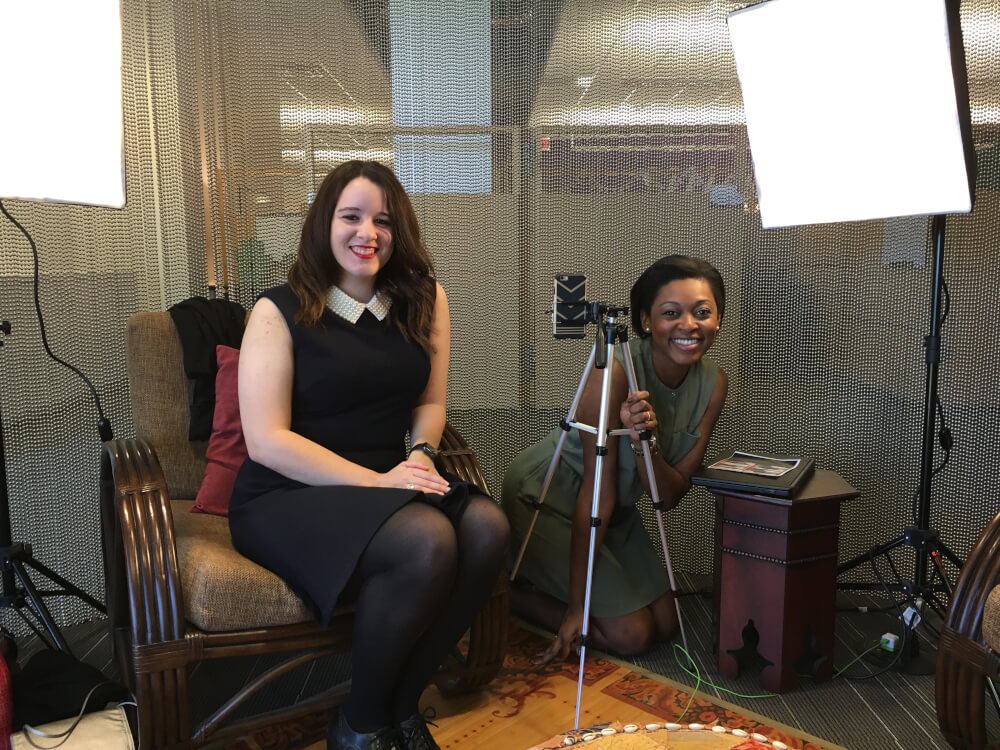 And then we were off and running…
Live Q&A with Marcia Upson, President of Naturally Slim
[iOS users, if Safari isn't showing the Facebook video below, try Chrome]
And suddenly it was over! What?! Already?! Wow that went fast! I had a lot of fun and the time just flew by—I probably could have answered questions for an hour! Of course watching the video later I noticed things I didn't like (like my roll of belly fat and a few strange looks I made) but overall I think I did pretty well!
And then on the way out, I got to meet Todd (Todd Whitthorne, President, ACAP Health—he's in quite a few of the program videos)!! And just like Marcia, he was just the same as in the videos, too. And boy was he tall (I'm 5'9″ and you see how he towers over me)!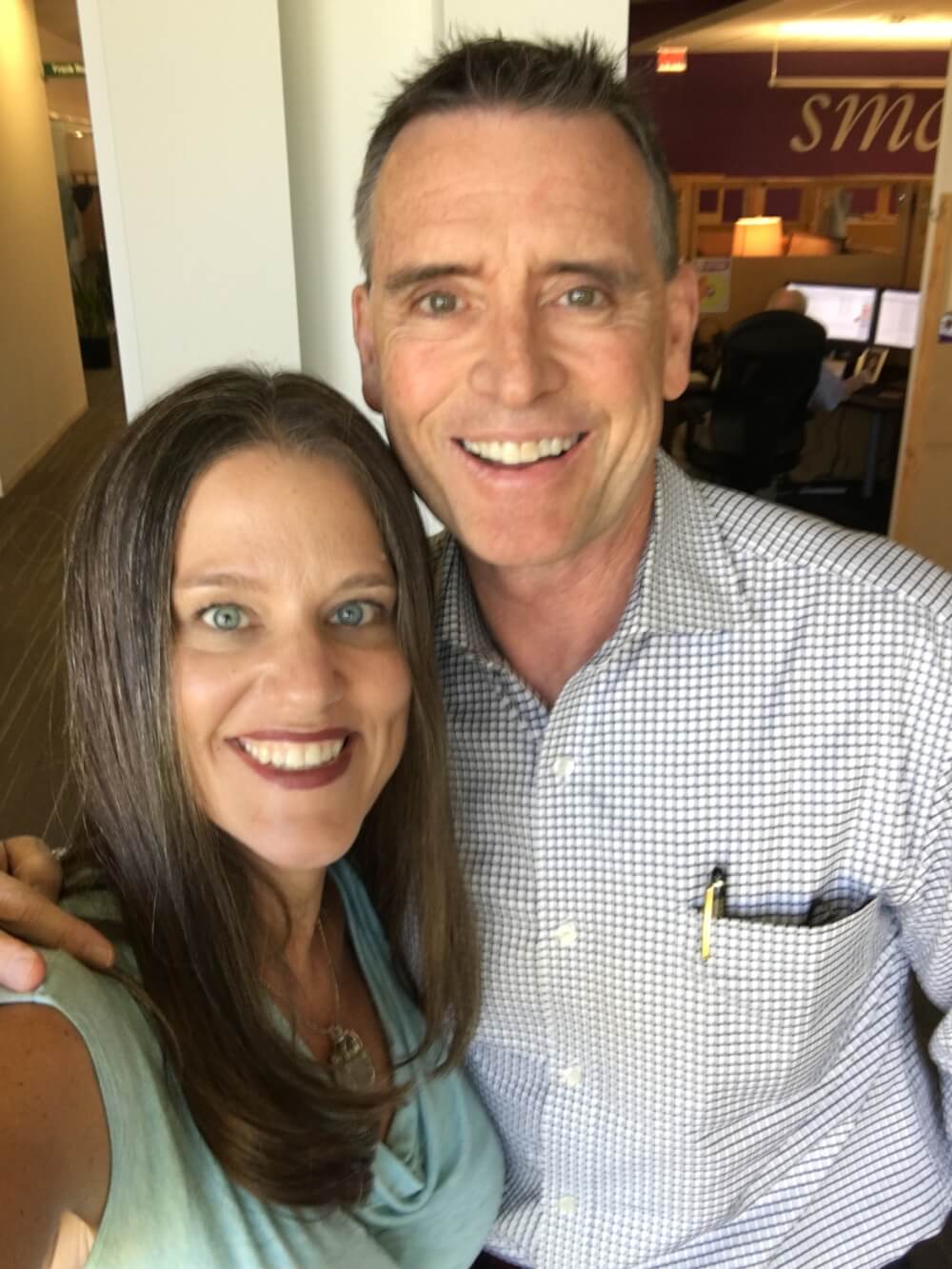 What a memorable way to spend my 43rd birthday!!